The Princess and the Piano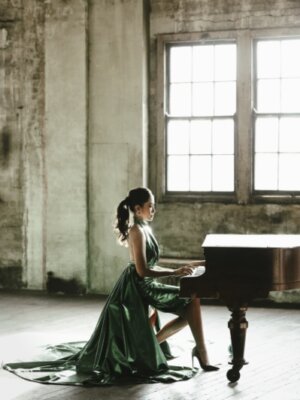 Following the masterful mash-up that was Pop Alchemy, #1 ARIA charting Vietnamese-Australian pianist, producer and composer Van-Anh Nguyen weaves a different kind of magic in her sophomore Decca album, The Princess and the Piano.

Some songs have a certain universality about them, loved and enjoyed by millions the world over. Such is the magic of many of the tracks in this album, featured in films created by The Walt Disney Company. Album highlights include Beauty and the Beast, Part of Your World and Reflection… perfect for grown-ups and children alike!
"The music of Disney has transpired generations and has a certain magic that connects with adults amidst children. Whether it is the classic tales of Aladdin and The Little Mermaid through to the heroic and adventures of Tarzan and Pocahontas or the modern stories of Frozen, the music will forever hold a place in every home and bring a sense of nostalgia, romance and happiness to all. I want piano music to be loved by everyone and what better way to do it than arrangements of the much loved Disney melodies." Van-Anh Nguyen