Introducing the GlamourOZ Dolls
Head and shoulders above, the tall poppies of the international fashion catwalks…  These are the GlamourOZ Dolls®
What are GlamourOZ Dolls?
Created, sculpted and produced by internationally renowned Australian artist, Jozef Szekeres, the 18" GlamourOZ Dolls™ inaugural editions, relaunches the 2003 Elizabet Bizelle™ brand with an entirely new 14 point articulated body sculpt that captures the original 2003 posed doll's aesthetics of detail, grace and beauty, with a new Elizabet Bizelle® face sculpt to lead the brand. Also relaunched with new face sculpts, is her sister Kotalin Bizelle®, and their two new GlamourOZ Dolls® friends, Lucille Lei® and Bindi Merinda®. These are truely unique Australian Fashion Dolls.
GlamourOZ Dolls Inaugural Editions
The era chameleon Australian supermodel, Elizabet Bizelle, loves to wear everything, from any fashion era.
Elizabet Bizelle is released in two mainline editions:
Secret Garden-Path
Double-Cross Cover-Up
and one variant edition of Double-Cross Cover-Up
The modern face of the international catwalks, Australian supermodel Kotalin Bizelle, has a passion for fashion and Hollywood glamour. Just like her supermodel sister, Elizabet Bizelle.
Kotalin Bizelle is released in two mainline editions:
Glittering Gala
Ribbon Reveal
and one variant edition of Ribbon Reveal
Known for her beauty and grace, Australian supermodel Lucille Lei, loves to bring fourth the personality of the garments she wears.
Lucille Lei is released in two mainline editions:
Executive Day to Night
Yum Cha Cha-Cha
Known for her long legs and statuesque body, Australian supermodel Bindi Merinda, loves to elevate the fashions she wears.
Bindi Merinda is released in two mainline editions:
Cool Begins
Mermaid Pool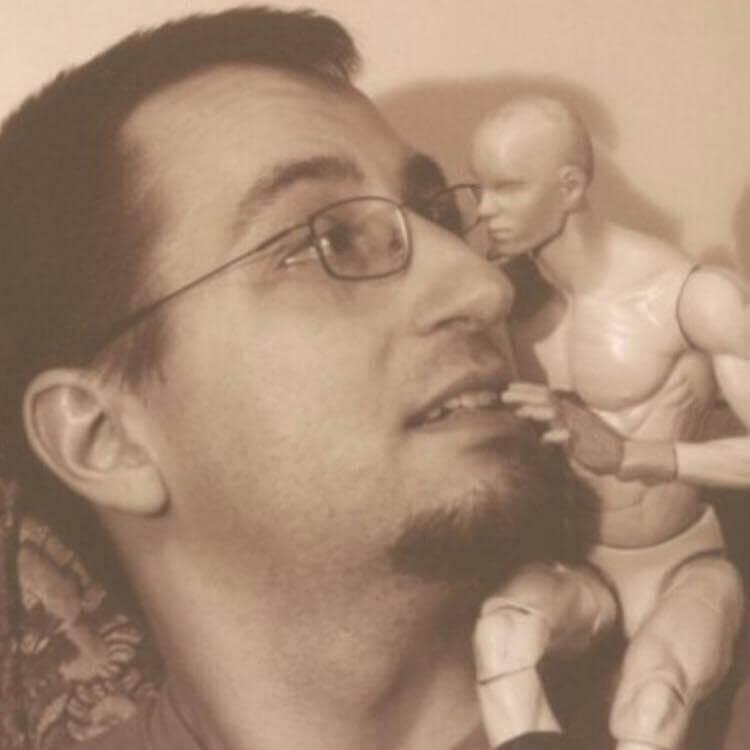 Jozef started his career at Walt Disney Animation Australia in 1989, where he was a senior animator focussing bringing to life many Disney Princesses, his favourite being Ariel from the Little Mermaid. Following Disney he brought his artistic skillset to a successful line of comic books. As part of his exploration of sculpture and fashion, Jozef launched his first 16" fashion doll Elizabet Bizelle in 2003, with sister character Kotalin Bizelle, titled Dangerous Discovery, and in 2006, released dressed doll editions Elizabet Bizelle Lady in Red, and Kotalin Bizelle Birthday Bash.
In 2020, Jozef released his inaugural GlamourOZ Dolls line of 18″ fashion dolls. From the 10 editions, the edition of Kotalin Bizelle Ribbon Reveal was a 2020 American DOLLS Awards of Excellence Industry's Choice winner.